At Durham District School Board (DDSB) we are committed to keeping our students healthy in both body and mind. We can provide you with mental health and wellness initiatives and crisis support as well as information to prevent the spread of infectious diseases.
Safe Schools
Learn about our Safe Schools initiatives that aim to create positive school environments.
Mental Health
Durham District School Board (DDSB) considers well-being and positive mental health fundamental to student achievement. Students and/or their caregivers are encouraged to reach out to someone at school if they are feeling overwhelmed or discouraged. Support and Crisis Lines are also available.
Visit the DDSB website for additional resources for mental health and wellness.
Crisis Help and Support Lines
The Durham District School Board (DDSB) wants to ensure that you have the resources you need to handle a crisis. Our students can experience a crisis in many ways, including:
Bullying
Emotional or physical abuse
Neglect
Sexual assault
Substance abuse and addiction
Depression
Visit the DDSB website for a listing of available crisis support resources.
Parent & Caregiver Well-Being

The Special Education Advisory Committee (SEAC) invites you to join speaker Françoise Mathieu,
from the TEND Academy, for a virtual session focused on you.

The session will provide you with acknowledgement of the complexities of supporting family and
those you care about, challenges in navigating parents/caregiving in a pandemic and strategies for
your wellbeing that can tailor to you. The session is approximately an hour and a half.
Registration requested by January 12, 2021

After registering, you will receive a confirmation email
containing information about joining the webinar.
Tuesday, January 19th

7:00 pm

Wednesday, January 20th

9:00 am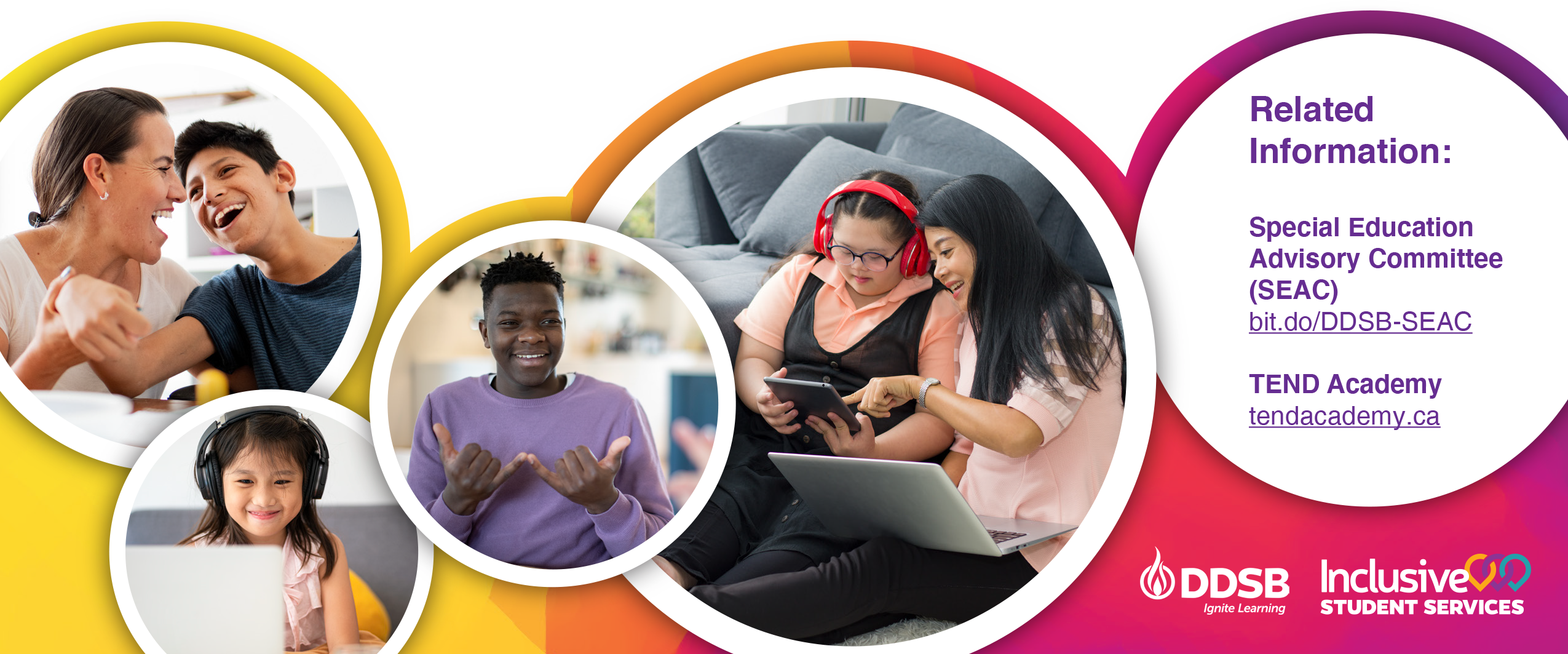 Government Of Ontario Assistance