We support students' academic and personal well-being. Through a variety of academic programs and supports, extra-curricular activities and community involvement, we are committed to our students' positive experience in school.
Pine Ridge SS Food Drive
Pine Ridge SS Food Drive
During the COVID-19 pandemic many of the local community groups have been coming up short.
Pine Ridge SS Gr. 11 leadership students would like to help.
Therefore, we are hosting a Charitable Food Drive to help families in our community.
When: Monday, Nov 9th, 2020. – Thursday, Nov 12th, 2020.
Where: Pine Ridge S.S. parking lot, 2155 Liverpool Road, Pickering.
Time: 8:45 am – 10:30 am / 12:15 pm – 12:45 pm
What you can do to help? We will be placing cardboard boxes, in our parking lot for items to be placed in. This is to help with social distancing practices. Please look for signs and students who will be directing the event. Even just one item can help make this a success. We will also have a can for spare change or monetary donations if that is easier for you. All proceeds will go directly to St. Paul on the Hill Food Bank of Durham. Together we can make this a great donation on behalf of our community.
#pumasgiveback #pumas4pickering
Food Bank Most Current Needs:
Breakfast cereal
Tuna & Salmon
Instant Coffee & Tea
All Purpose Flour (white) & Sugar
Soup & Stews
Kraft Dinner
Pasta Sauce
Canned Fruit
Canned Meats
Pudding
Fruit Cup
Granola Bars
Canned Pasta
Dried Beans
Cheese Whiz & Nutella
Canned Vegetables
Juice
Cookies & Crackers
Diapers, Formula, Baby Foods

2020-2021 Pine Ridge Secondary School Agenda Is Here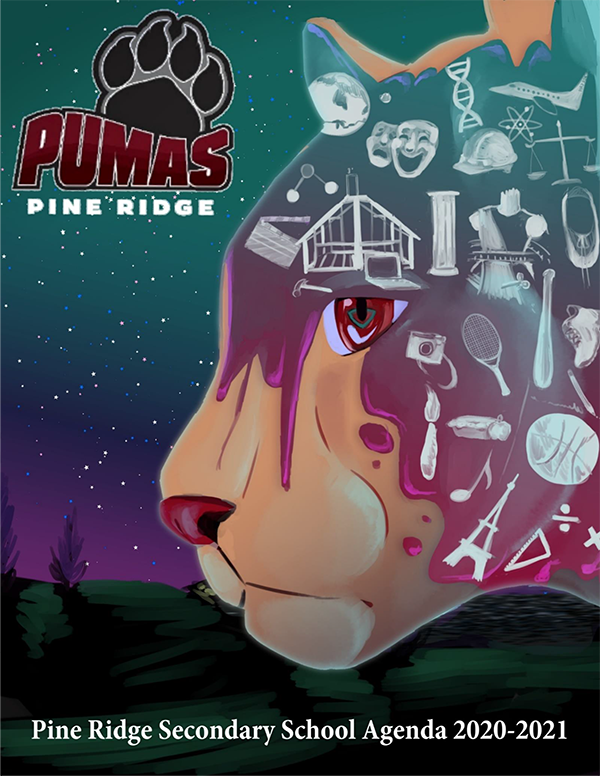 Academic support
The Library Learning Commons contains a variety of resources to help support you academically. We also provide homework help through the Mathify program.
Plan your education
Read the following resources to help plan your high school education:
Prior learning assessment
If you earned high school credits in another province or country, contact Durham Continuing Education's Credential Centre for information on the process for transferring high school credits to the DDSB.
Transcript Ordering
Transcript Ordering
Transcript orders will only be shipped at this time. No pick up orders will be allowed. Please make sure you pay for both the transcript and shipping fees when placing your order.
After you have paid for your order, you MUST email the school at pineridgess@ddsb.ca to provide your full name, contact phone number and complete shipping address. Otherwise your order will not be processed. Due to the high volume of requests at certain times of the school year, your order may take up to one week for processing. Click the link below to place your order.