We support students' academic and personal well-being. Through a variety of academic programs and supports, extra-curricular activities and community involvement, we are committed to our students' positive experience in school.
Welcome 2022 Grade 9's
Work Shops
2022-2023 Pine Ridge Secondary School Agenda Is Here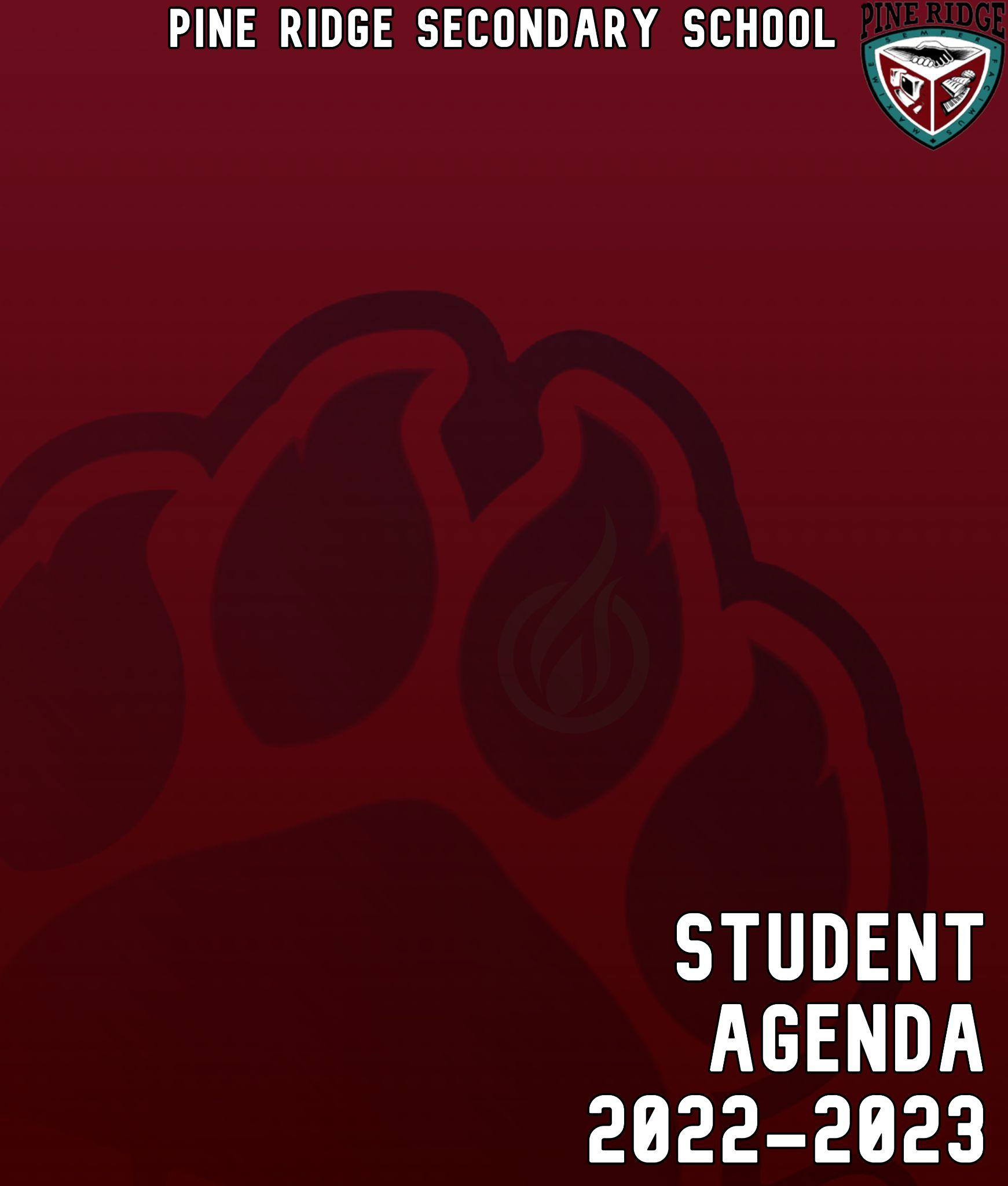 Academic support
PRSS Inclusive Student Services
(ISS)
WELCOME!
Student Academic Resource - In Case We Go Online
If we do not return to in-person learning after the break,
Academic Resource support is still available.
Ensure that you are connected to our Google Classroom:
AR google classroom code - ggdnnyb
Join link https://classroom.google.com/c/MTQwMjA5ODIxNjQ5?cjc=ggdnnyb
Here is what it looks like...
Click the Meet link to connect with a teacher for support.
Parents/Guardians, please use our REMIND link to connect with us OR send us an email:
Remind class code: @prss-incss
Emails of AR Teachers:
Email of AR/Small Class Teachers:
Our inclusive student services department is here to help.
We work with students that have a wide range of abilities and provide the necessary accommodations and or modifications to help them be successful in high school and to reach their desired destination after high school, whatever that happens to be.
This website can provide you with information to help you learn about the supports we offer students and the procedures necessary to access them.
Need Help Navigating the Secondary Mainstream Student Schedule? Click Here
Need extra help or have a question? Click here to join our REMIND !
Want to Book a Help Slot?
Do these TWO (2) THINGS:
1. Join this Google Classroom
CODE: ggdnnyb
2. Complete the assignment called "Book an Appointment for AR HELP TIME" by using the calendar link to book a time slot. Remember to tell us what you need help with in the 'Notes' section at the bottom right of the booking page.
The Library Learning Commons contains a variety of resources to help support you academically. We also provide homework help through the Mathify program.
Plan your education
Read the following resources to help plan your high school education:
Prior learning assessment
If you earned high school credits in another province or country, contact Durham Continuing Education's Credential Centre for information on the process for transferring high school credits to the DDSB.
Transcript Ordering
Current Students:
Students who are currently attending Pine Ridge should request their transcript directly from the Guidance Office. Please do not use this form.
Former Students:
Former students who are over 18 years of age MUST request their own transcript.
Please make sure you pay for both the transcript and shipping fees (if applicable) when placing your order.
Shipped Transcripts:
Once you have paid for your order, you MUST email the school at pineridgess@ddsb.ca to provide your full name, date of birth, contact phone number and complete shipping address (if applicable).
Picking Up Transcripts:
Once you have paid for your transcript, please send an email message to pineridgess@ddsb.ca and indicate your intention to pick up your transcript. You will receive an email from the school when your transcript is ready for pick up. Please come in person with photo ID to pick up your transcript (please do not send other people to pick up the transcript on your behalf).
Email Transcripts:
At this time email transcripts will only be sent directly to post-secondary schools (no personal email addresses). After submitting your transcript payment, please send an email message to pineridgess@ddsb.ca and include the college/university email address where you would like your transcript to be sent.
Due to the high volume of requests in February, September and June, your order may take up to one week for processing. Otherwise, your order should be ready in approximately 2 business days.
Click the link below to place your order:
Please click here to order your transcript