Arts
Virtual Art Shows
Grade 10, 11 Ceramics & 12 Art
Grade 9 Art
Grade 11 Photography
Grade 9 Visual Arts
Coming Soon!!!
Music Ensembles
Senior Concert Band - Tuesdays after school in room 1026
Junior Concert Band - Wednesdays after school in room 1026
Jazz Band - Thursdays after school in room 1026
Dance Groups
Dance Team - Wednesdays after school in room 2078
Hip Hop Club - Thursdays after school in 2078
Contemporary Dance - Fridays after school
Drama Groups
Drama Club - Thursdays after school in room 1009
Music Theatre
Production of 'Little Shop of Horrors' in June 2020
Business and Computer Studies
Canadian and World Studies
Teachers:
Aginam, C.
Burchmore, L.
Cornish, G
Craig, N.
Czesnik, D.
Durant, M.
Elliott, B.
Malcolmson, N.
Okaeme, A.
Soots, A.
Courses Offered:
CGC 1D/P Issues in Canadian Geography
CHV 2O Civics
CHC 2D/P Canadian History
CGC 3O Travel and Tourism
CLU 3M Introduction to Law
CHW 3M World History to the end of the 15th Century
CHA 3U American History
CHY 4U/C World History Since the 15th Century
CHI 4U Canadian History
CLN 4U Canadian and International Law
CGW 4U Canadian and World Issues
Ontario Curriculum Grades 9 and 10 (Canadian and World Studies)
http://www.edu.gov.on.ca/eng/curriculum/secondary/canworld910curr2013.pdf
Ontario Curriculum Grades 11 and 12 (Canadian and World Studies)
http://www.edu.gov.on.ca/eng/curriculum/secondary/2015cws11and12.pdf
Cooperative Education
Modern Languages
Teachers: Mme Shariff and Mme Garber
Courses this semester: FSF 1P1
FSF 1D1
FSF 2D1
FSF 3U1
FSF 4U1
English
Guidance
Post Secondary Information
Ontario Student Assistance Program (OSAP)
Ontario has launched applications for the 2020-21 Ontario Student Assistance Program (OSAP) for full-time students. Students can now apply to the OSAP program for the 2020-21 school year for help with their postsecondary education costs.

We encourage you to inform parents, guidance counsellors, Student Success Leads, principals, teachers, communications staff, and others within your networks that the application is now open.

For many students, the loans they receive from OSAP are their first major financial commitment. This year, the OSAP application includes an information module to improve applicants' understanding of the program, their roles and responsibilities as OSAP recipients and provide some basic financial information. This information will help students build the knowledge and skills needed to make informed financial decisions throughout their lives.

The Ontario government is committed to minimizing the impact of the COVID-19 outbreak on students and to supporting them going forward. With the help of OSAP, students can pursue postsecondary education to get the knowledge and skills they will need to succeed in our highly evolving economy.

Students who have questions about OSAP or the OSAP application can contact the Financial Aid Office at the college or university they are attending, or plan to attend.
Students who applied to an Ontario College or University this year should be reminded of the following items and deadlines:
Private and other non-DDSB School Courses
If you are taking a course in private school or another non-DDSB school please ensure that this institution uploads your midterm mark to OCAS and OUAC. After you have completed the course, please ensure that this institution emails a copy of your final grade to Pine Ridge so that this course can be added to your official transcript for Graduation.
Ontario Colleges
May 1, 2020: Deadline to Confirm Offers of Admission
Applicants must confirm their acceptance of an offer of admission by this date. Log in to your ontariocolleges.ca account to confirm your offer.
Colleges may extend offers of admission after this date. Each college will set the deadline to confirm offers made after May 1, and this deadline will be communicated to you with your offer.
June 2020: Tuition Deposit Due at the Colleges
The colleges require payment of a tuition deposit in June to secure your spot in your program. Each college sets its own tuition deposit amount and payment deadline. This information will be communicated to you by the college.
Ontario Universities
Students are reminded to check their OUAC account to ensure all marks and courses are reflected accurately.
Ontario Universities are continuing to provide students with offers of admission during the month of May. Students who have applied are encouraged to check their OUAC accounts on a bi-weekly basis.
May 27, 2020: Latest date to receive an offer
The latest date all high school applicants can expect a response from an Ontario university. This includes an offer of admission; a refusal; or a deferral, once additional information is received.
June 1, 2020: Deadline to respond to an offer of admission
The earliest date an Ontario high school student may be required to respond to an Ontario university offer of admission and give a financial commitment (e.g., registration deposit, residence deposit, etc.).
Grade 12's
Students Leaving the DDSB or Graduating
Students Leaving the DDSB or Graduating
When students graduate or leave the DDSB, they might wish to take their Google Drive and/or Microsoft OneDrive files with them. Instructions for migrating those files can be found here: Migrating DDSB Cloud Accounts to Personal Storage.
***Students who are graduating must migrate Google Drive and Microsoft OneDrive files they wish to retain by June 26th, 2020***
***Students who are graduating or leaving the DDSB must also be sure to leave their Chromebook and charger at the school***
Update for Grade 12 students:
Full Disclosure date is May 6, 2020. Please send an email from your parent/guardian to Pine Ridge or the Guidance department (emails on Guidance website) if you would like to withdraw from a Semester 2 course before the Full Disclosure date. Include the course you are withdrawing from in the email and indicate if you have course materials to return.

Q. What is the timeline for Grade 11 and 12 students to drop courses without penalty?
A. According to Growing Success (page 60), students can withdraw from a Grade 11 or 12 course no more than five instructional days after the first report card is issued in a semestered school, or more than five instructional days after the second report card is issued in a non-semestered school. For the 2019-20 school year, this date has been changed to May 6, 2020.
Grade 8 Students
Family and Community Information: Gr8 to Gr9 Transition for Students with Special Education Strengths & Needs
An online presentation is now available to provide information to families and community partners supporting transitions of students with special education strengths & needs from Gr8 to Gr9 for September 2020. Available digitally, the information is accessible in an 'on demand' format to meet the time and location preferences of those accessing.
Individual sessions continue to be facilitated at each secondary school.
The information can be found through YouTube on the Inclusive Student Services channel or by QR Code:
Link: https://youtu.be/oQJLYUHpxRA
OR
QR code to link to the video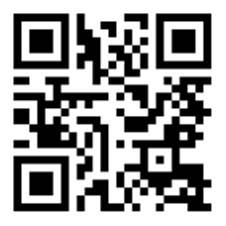 Course selection deadline Febuary 13th 2020

Course Calendar Selections 2020-2021 Course Calendar
Graduation & Commencment
Friday June 26, 2020 at 10am
Scarborough Convention Centre
20 Torham Pl, Scarborough, ON M1X 0B3
(416) 335-6060
OSSD Requirements
Potential Graduates have completed:
40 hours of community involvement - Form Available Here
Literacy requirement
30 credits by June 19th, 2020, including all compulsory credits
Please ensure that you have your 40 Community Service Hours completed and submitted by May 1st in the year you intend to graduate. Until your hours have been submitted and verified, you will not be eligible to receive your Ontario Secondary School Diploma (OSSD).
Community Involvement Hours
A minimum of 40 hours of community involvement is required for graduation. As hours are completed, please submit forms to the Guidance office.
Career Planning
Course Selection / Individual Pathway Planning
Course Selection for 2020/2021 - February 13, 2020 Course Sign-off sheets due to Homeroom Teachers
Grade 12 students returning for a fifth year must complete the Approval Form.
Drop by Guidance for further information
Course selection deadline Febuary 13th 2020

Course Calendar Selections 2020-2021 Course Calendar
Awards, Bursaries and Scholarships
View information on awards, bursaries and scholarships
Summer School
This message is for Pine Ridge students and updates to summer school programs.
Registration will begin on June 1st for the following 2 programs at summer school.
The first program is for Credit Recovery.
Students that were unsuccessful in a course within the previous 2 years.
The second program is for upgrading.
Students must have taken the course semester 2 of this year and were successful, but would like to fill in gaps.
The absolute DEADLINE for registration is June 29 at midnight for Semester 1 and July 13 at midnight for Semester 2.
All courses are offered through elearning.
Transcripts
Transcript Ordering
Due to summer closure, transcript requests are available through the Durham District School Board website until our school staff return on Monday, August 24.
https://transcriptrequests.ddsb.ca/
Transcript Request - Durham District School Board - Student Transcript
Durham District School Board - Student Transcript. If the last secondary school you attended was a Durham District School Board school and you require your Ontario Student Transcript, please review the information below and click "Continue to Request" to complete the online form.
Health and Physical Education
Library
Mathematics
Science
Social Sciences and Humanities
Inclusive Student Services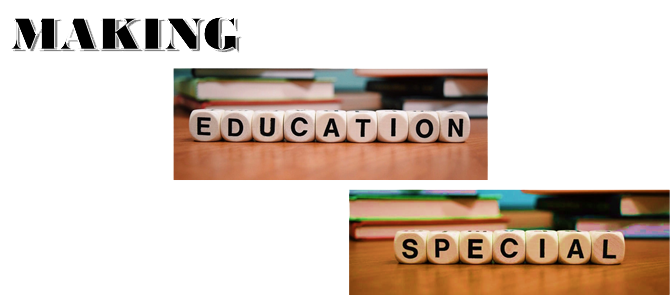 We are here to help
Our inclusive services department is here to help. We work with students that have a wide range of abilities and provide the necessary accommodations to help them be successful in high school and to reach their desired destination after high school, whatever that happens to be.
If you have questions or concerns about your child and they have an IEP please contact us at 905 420 1885 ext. 232 2030
Sign Up For Our REMIND
Sign Up For Our REMIND and be kept up to date of important dates and events for the Inclusive Student Services Department
Who should sign up?
Any student with an IEP
Any parent/guardian of a student with an IEP
Why Sign up?
Sign up to receive information updates about Special Education dates/meeting/etc.
Sign up to get help with a course or assignment that you need help with
Instructions
Get information for PRSS Inclusive Student Services right on your phone - not on handouts.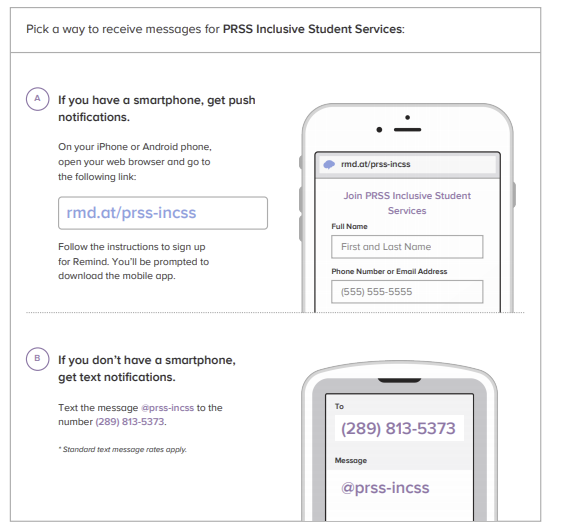 Don't have a mobile phone? Go to rmd.at/prss-incss on a desktop or laptop computer and sign up for email notifications.

Not interested in signing up to receive the messages directly? See recent messages below.
See recent messages
Upcoming important dates/time periods you should be aware of if your child has an IEP
October

Updated IEPS are sent home for parent/guardian(s) to review

Early - Late March

All parents/guardians of students with an IEP will receive an invitation letter to the annual IPRC meeting. If you are interested in attending, please follow the instructions to book your appointment time.

1st Week of April

Deadline for parent/guardians of student with an IEP to respond by electronically booking their time slot for the annual review of placement meeting.

April

The annual IPRC meeting will be held for all students with an IEP.
What is an IEP
An IEP is an Individual Education Plan
Students who have received a professional assessment may be deemed to be a student with special needs
This is a specific plan that explains an exceptional student's strengths and needs and states any necessary accommodations or modifications to support the student's learning needs based on their specific identification
This document also includes the student's goal when leaving high school
What is an IPRC
A committee within each school made up to discuss how to best support the needs of students with special needs.
What does IPRC stands for?
I – Identification
P – Placement
R – Review
C – Committee
IPRC or review of placement meetings
An IPRC meeting is held annually for all identified students.
Parents are invited to attend these meetings each year.
Technological Education