T-Shirts for Sale - Sales Have Closed
Sales Have Closed, Thank You For Your Support!!
Ms. Hopper is offering Cricut lessons to anyone who is interested in learning and willing to help erase hate. We will be making T-shirts to sell for IDAHOBIT (the International Day Against Homophobia, Bi-Phobia, and Trans-Phobia - May 17th). Students can earn volunteer hours for learning/helping, or get a t-shirt for half price ($7.50 instead of $15.00).
The sessions are open to anyone who is willing to learn with an open mind and heart. Please sign up outside Room 1022 - sessions will be held most days from May 2 - 16th, from 2:15-3:15pm with a limit of 10 persons per session.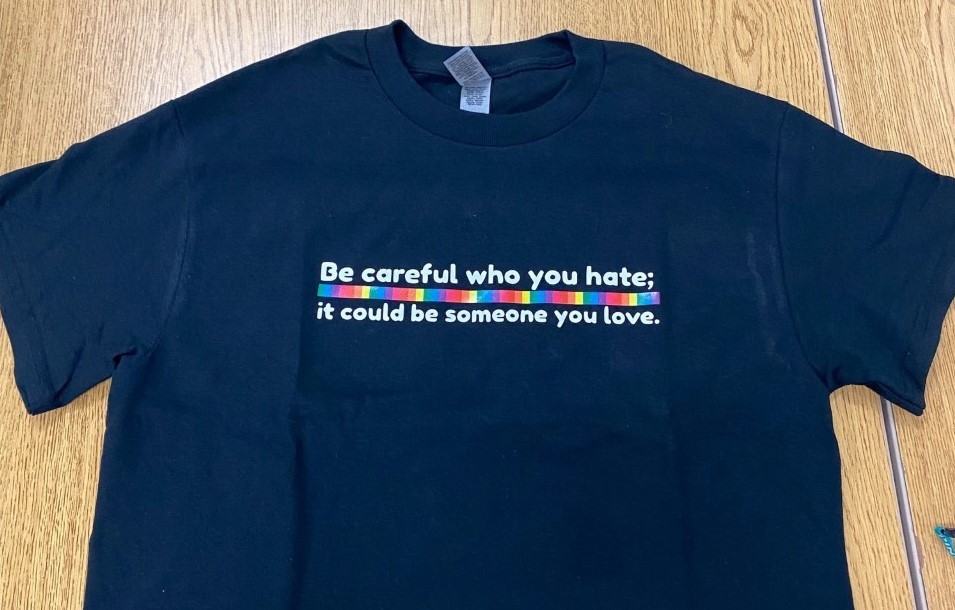 T-shirts will be made to order, with sizes from Small to 3X. Sales are open from now until May 15th through Cash Online. Order yours now!
To order a shirt via School Cash Online click here.
Join the Google Classroom for more information: 6npmiz4
Best Buddies